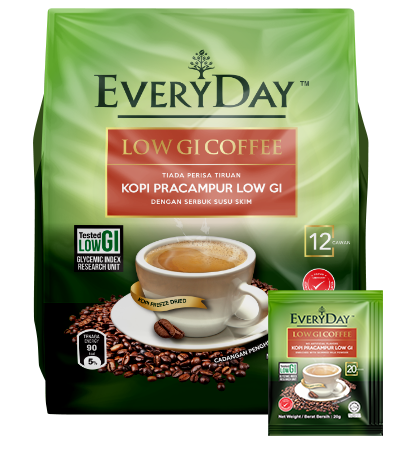 Golden Shot
Low GI Coffee
Full-bodied with a satiating taste, this specially–concocted low GI coffee mix is made with high quality freeze–dried coffee and milk. Naturally sweet, its innovative blend is formulated with a tantalizing aroma and long–lasting flavour. The ideal coffee for a taste of luxury, literally.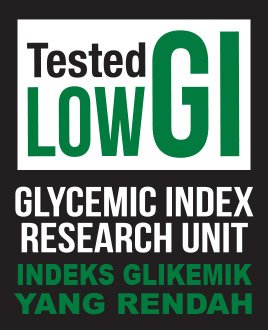 LOW GI GOODNESS
First in the market, EveryDayTM Low GI Coffee is certified low GI (Low Glycemic Index) by the Glycemic Index Research Unit at the Temasek Applied Science Research Centre in Singapore. As it is low GI, it is also deemed suitable for diabetics and for those with weight issues.
Find out more about low GI. American Diabetes Association / Glycemic Index Foundation

*We are not affiliated with these websites or the information presented via these links. Strictly for reference only.
Product Features

100% GENUINE FLAVOUR AND AROMA
Made from high-grade freeze dried coffee, EveryDayTM Low GI Coffee offers rich aromas and smooth, lasting taste. We don't believe in adding artificial ingredients; hence you can rest assured that your cup of coffee contains 100% genuine flavour and aroma.
NATURALLY SWEET
Instead of regular sugar, EveryDayTM Low GI Coffee contains Stevia, a type of plant-based sweetener traditionally used in beverages like tea. While Stevia is 150 times sweeter than regular sugar, it is calorie-free and does not affect blood glucose or insulin response.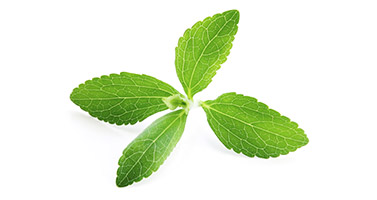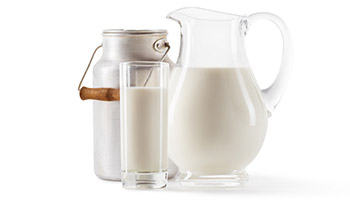 IMPORTED, QUALITY MILK
EveryDayTM Low GI Coffee is also made with quality milk powder from New Zealand, giving you the added bonus of milky goodness in your daily beverage. Smooth to the palate, the milk enhances the taste of coffee while offering you wholesome nutrients.
A HEALTHIER BEVERAGE
Beyond the rich and flavourful taste that comes with every sachet of EveryDayTM, our 3-in-1 beverages are naturally free of trans fat and unhealthy cholesterol. Zero trans fat means better control of your LDL (unhealthy) cholesterol levels.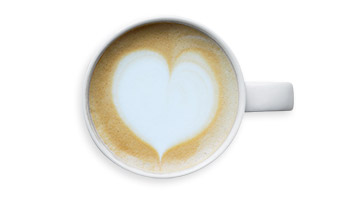 Wholesale
Interested in wholesale purchase or distribution
opportunities? Contact us for details.